Trump administration launches operation to speed up coronavirus vaccine development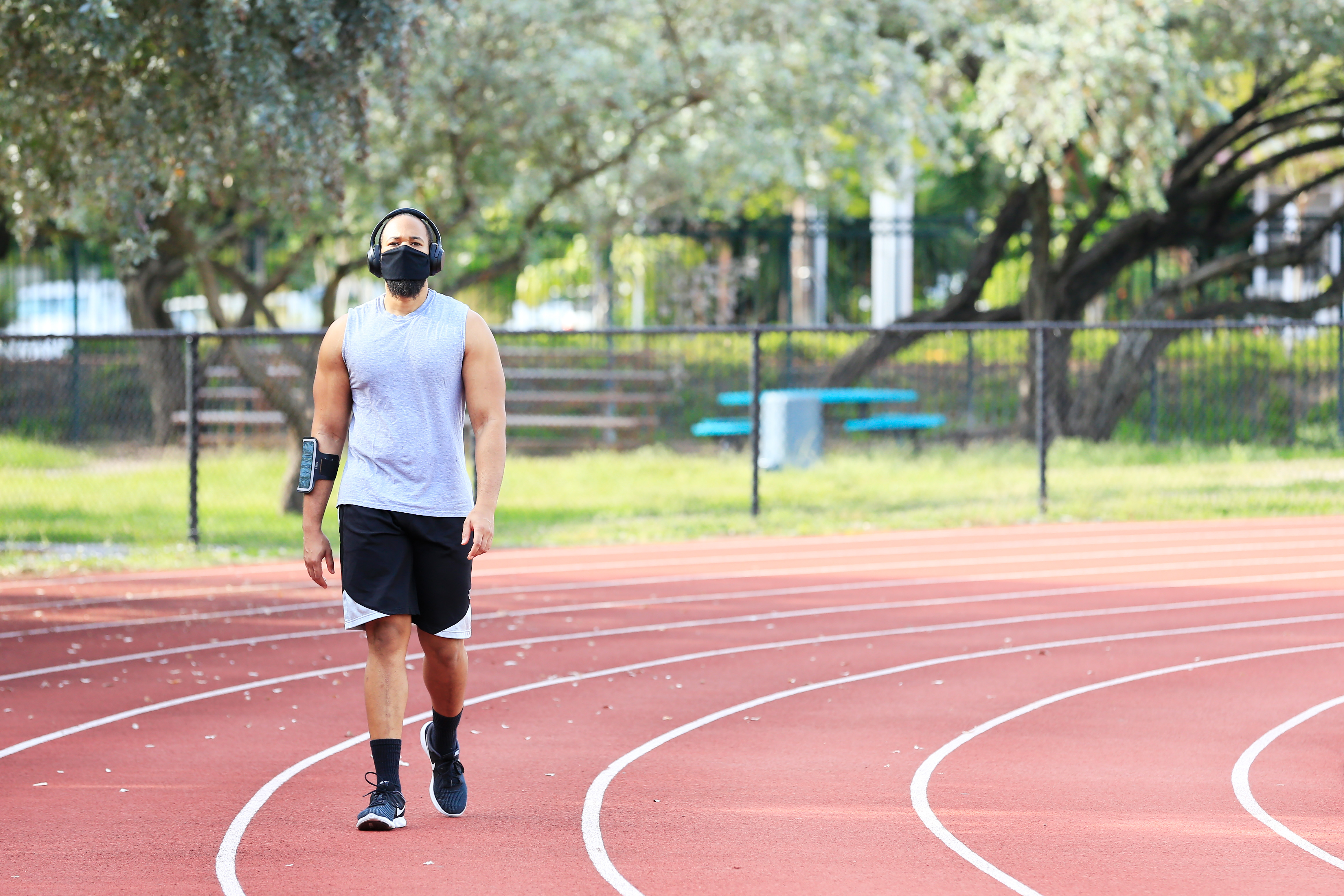 A man wearing a face mask exercises on the track in Flamingo Park on April 29 in Miami Beach, Florida. Cliff Hawkins/Getty Images
Florida will reopen certain businesses throughout much of the state on Monday, Gov. Ron DeSantis said.
"We will get Florida back on its feet by using an approach that is safe, smart, and step by step," DeSantis said on Wednesday.
DeSantis said restaurants and retail spaces could let customers inside, but only at 25% capacity, and people must adhere to social distancing guidelines from the US Centers for Disease Control and Prevention.
Restaurants can offer outdoor seating if tables are 6 feet apart.
"Outdoor transmission, as far as we've seen, has been more difficult than the indoor climate controlled transition," the governor said, adding that medical officials recommended the outdoor seating change.
Movie theaters can't reopen yet. The governor said it wouldn't be prudent, and it would be difficult to maintain social distancing. Bars, fitness centers and places that offer personal services, likes hair styling, also will open later.
People can schedule non-urgent surgeries again, he said, though it depends on a hospital's ability to handle surges in cases and availability of protective equipment.
DeSantis said the new measures he announced would not include three of the counties hit hardest by coronavirus. They are Broward, Miami-Dade and Palm Beach counties, which account for about 6.2 million of Florida's residents, according to US Census data.
440 total views, 2 views today