Some states say these businesses can open soon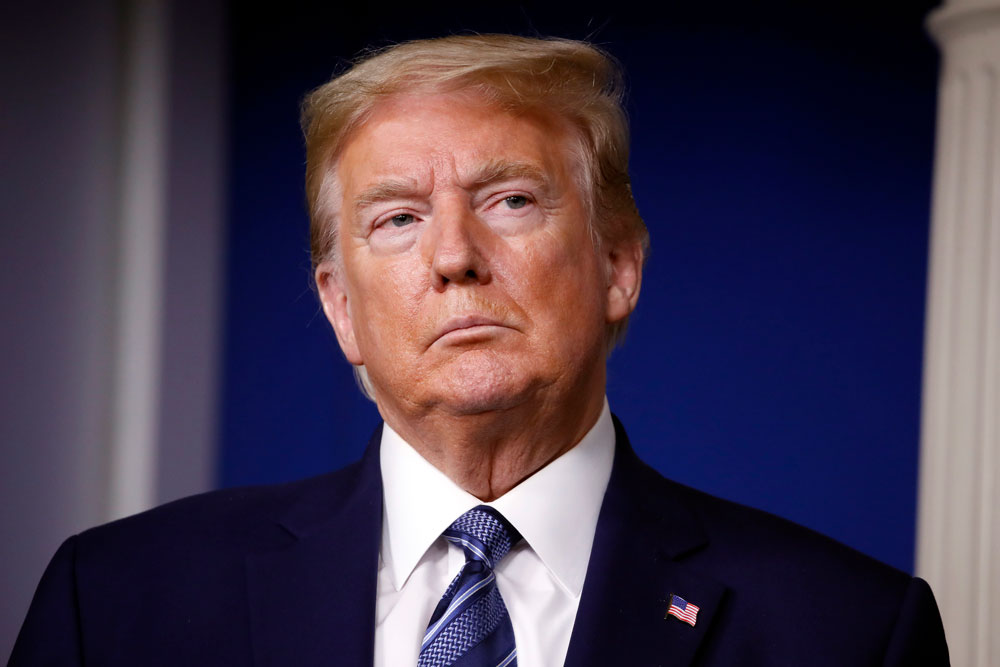 Alex Brandon/AP
President Trump said Tuesday that he would personally asking Harvard University to return millions it was granted as part of the previous coronavirus relief package.
The university, which has a multi-billion dollar endowment, received nearly $9 million from the CARES Act coronavirus relief package approved by Congress, through the Higher Education Emergency Relief Fund, according to the Boston Herald.
"I'm going to request it," Trump said during the White House press briefing. "Harvard's going to pay back the money. They shouldn't be taking it. … I'm not going to mention any other names, but when I saw Harvard, they have one of the largest endowments anywhere in the country, in the world, I guess. And they're going to pay back that money."
CNN received a statement from Harvard this evening insisting the President has his facts wrong, writing, "Harvard did not apply for, nor has it received any funds through the U.S. Small Business Administration's Paycheck Protection Program for small businesses. Reports saying otherwise are inaccurate. President Trump is right that it would not have been appropriate for our institution to receive funds that were designated for struggling small businesses."
Harvard points out that the funds it applied for are going to help students, and is coming from the Department of Education — not the Small Business Administration.
"Like most colleges and universities, Harvard has been allocated funds as part of the CARES Act Higher Education Emergency Relief Fund. Harvard has committed that 100% of these emergency higher education funds will be used to provide direct assistance to students facing urgent financial needs due to the COVID-19 pandemic," the university wrote in a statement.
Harvard added: "This financial assistance will be on top of the support the University has already provided to students – including assistance with travel, providing direct aid for living expenses to those with need, and supporting students' transition to online education."
Treasury Secretary Steve Mnuchin also asserted that there would be consequences for larger companies taking from the pot of Paycheck Protection Program funds meant for small businesses. Recently, Shake Shack announced it would be returning its $10 million PPP loan.
"Certain people under PPP may not have been clear in understanding the certification, so we're going to give people the benefit of the doubt," Mnuchin said. "If you pay back the loan right away, you won't have liability to the SBA and to Treasury, but there are severe consequences who don't attest properly to the certification."
"We want to make sure this money is available to small businesses that need it, people who have invested their entire life savings, he added.
Watch:
207 total views, 2 views today