Analysis: Here's exactly how Democrats win the Senate
The numbers paint a stark picture for Republicans. Of the 10 most vulnerable Senate seats, they are defending eight of them — including four of the five seats considered by CNN most likely to switch sides this fall.
They also provide a very clear road map for how, exactly, Democrats hope to retake the Senate majority.
Start here: If Joe Biden wins in November, Democrats need to net three GOP seats to ensure majority status. If Biden loses, Democrats need four seats.
Then consider that Democratic Sen. Doug Jones of Alabama, the No. 1 ranked senator most likely to lose by CNN, is sitting in a state that President Donald Trump won by 28 points in 2016. Even if Trump wins by just half that margin this time around, it's a hugely steep hill for Jones to climb.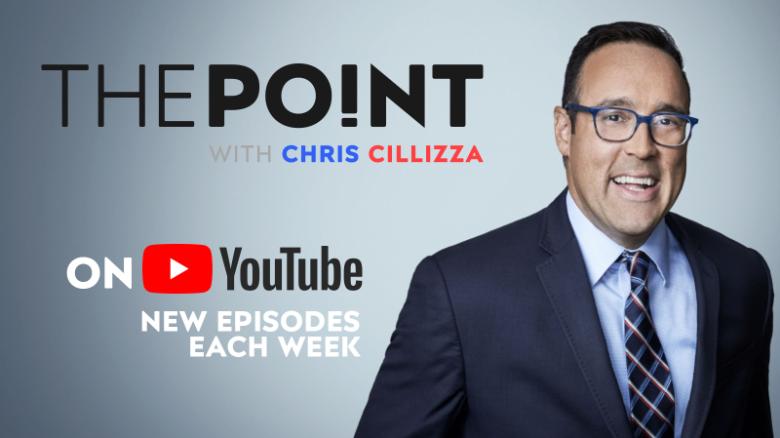 THE POINT — NOW ON YOUTUBE!
In each episode of his weekly YouTube show, Chris Cillizza will delve a little deeper into the surreal world of politics. Click to subscribe!
So let's, for the sake of argument, assume that Republican and former Auburn football coach Tommy Tuberville beats Jones. That means Democrats need to net four seats if Biden wins the White House and five if he doesn't.
The first two Republican seats are obvious. In Arizona and Colorado, Sens. Martha McSally and Cory Gardner, respectively, have been trailing their Democratic opponents for months. And Trump is actively hurting both of them at the top of the ticket.
The next two are more difficult — but still, if the vote happened today, likely to fall for Democrats.
Sen. Thom Tillis (R) of North Carolina has failed to define himself as much other than a reliable Trump vote in his first term and
most polling
suggests that former state Sen. Cal Cunningham (D) is ahead.
In Maine, Sen. Susan Collins' (R) vote to confirm Brett Kavanaugh to the Supreme Court has stripped off the nonpartisan veneer that was the key to her having held the seat since 1996. It also doesn't help Collins that former state House Speaker Sara Gideon (D) is the strongest challenger she's faced in her Senate career.
If Democrats win those four seats — and Biden wins the White House — they have the majority. It's that simple. (Worth noting: Biden is ahead of Trump by 9 points in
CNN's poll of polls
.)
If Biden loses (and Jones loses), then Democrats need to net five Republican seats. Luckily for them, they've got a bunch of options. Polling in Iowa, Georgia and Montana suggests that Democratic challengers to GOP incumbents are within a few points — at worst.
Then there are longer-but-not-long-shot races against Sens. Lindsey Graham (R-SC) and Kelly Loeffler (R-Georgia), as well as the open seat contest in Kansas.
All told, Democrats have 10 GOP-held seats where they can make a reasonable case they could win. And if they win half of those, they've got the majority no matter what happens between Trump and Biden at the top of the ticket.
The Point: There's no guarantee that Democrats win the majority this fall. But the path to get there is both clear and decidedly plausible.
214 total views, 2 views today