New York governor to residents who refuse to wear masks: 'You could literally kill someone'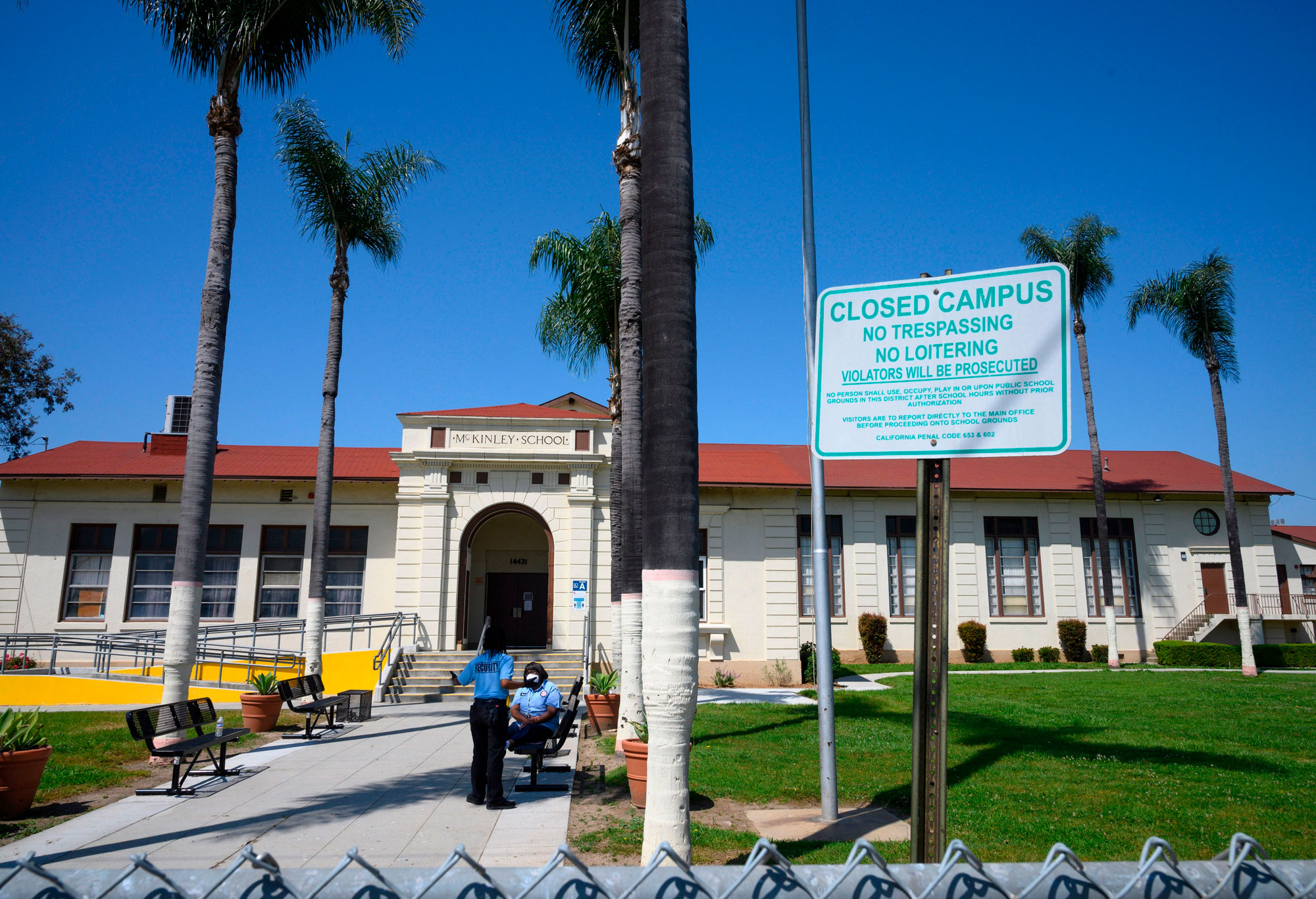 Two security guards talk on the campus of the closed McKinley School, part of the Los Angeles Unified School District system, in Compton, California, on April 28. Robyn Beck/AFP/Getty Images
Though the school year will start August 18 for the Los Angeles Unified School District, no decision has been made about opening school campuses by then, said Superintendent Austin Beutner in his weekly update.
"The timing remains uncertain because the science is uncertain," explained Beutner. At a minimum, a comprehensive system of testing and contact tracing, and implications of testing will need to be understood first, he said.
The district is working with a team of UCLA scientists and infectious disease experts.
"That's critical because it'll be the science, and only the science, which can provide a foundation for the safe return to our school community," Beutner said.
LAUSD's first day of instruction was scheduled for August 18 before the pandemic.
Commencement for the class of 2020 will be virtual.
Beutner said they've explored social distance options like "drive-in, drive-by, drive-around, drive-thru options. We even asked if we could rent the Coliseum, Dodger Stadium and sit every participant far apart. Health authorities tell us those aren't possible at this time," he said.
385 total views, 2 views today