Trump says coronavirus task force will continue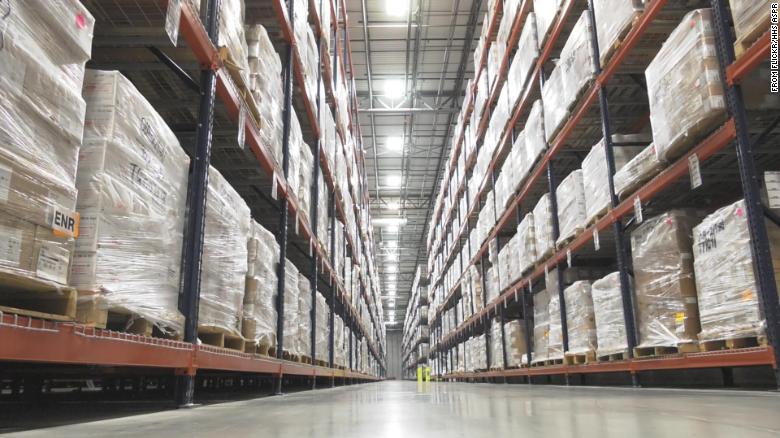 The inadequacies of the nation's Strategic National Stockpile quickly came to light in the coronavirus pandemic — a devastating health crisis that experts have long predicted. HHS ASPR/From Flickr
As complaints about dire shortages of protective gear for medical workers on the frontlines of the Covid-19 crisis began to stream in, President Donald Trump was quick to point the finger of blame at his predecessor, Barack Obama.
It was Obama and other administrations, he said, who left the shelves of the nation's Strategic National Stockpile bare of the items needed to combat the coronavirus.
To an extent, the President was right. The Obama administration did use and then failed to replace items from the stockpile to fight the 2009 H1N1 "swine flu" pandemic.
But Trump hadn't replaced those items either, despite repeated warnings that the country was ill prepared for a pandemic, stockpile experts said.
The President's criticism also ignored a key point: The stockpile was never intended — or funded — to be a panacea for a pandemic. Rather, it serves as one piece of the overall supply chain puzzle during a disaster.
The stockpile's inadequacies quickly came to light in the coronavirus pandemic — a devastating health crisis that experts have long predicted. Trump delayed striking deals with the private sector and invoking the Defense Production Act (DPA) to produce more medical supplies, making a bad situation worse. And states — bidding against one another and other countries for supplies at sharp markups — turned to the stockpile, only to find it understocked and the federal stewards overseeing it in disarray.
The picture was complicated even further when a whistleblower alleged this week that the system of deciding what to put in the stockpile had been corrupted by outside lobbyists and politically driven decision-making, rather than science.
"People who somehow believed it was a bottomless pit filled with everything they can imagine were not paying attention," said Tara O'Toole, a physician and former Department of Homeland Security official who once chaired an advisory committee on the stockpile.
Read more on the US medical supply stockpile here.
393 total views, 2 views today