It's been nearly a week since a cyberhack shut down a major US pipeline, leading many to start hoarding fuel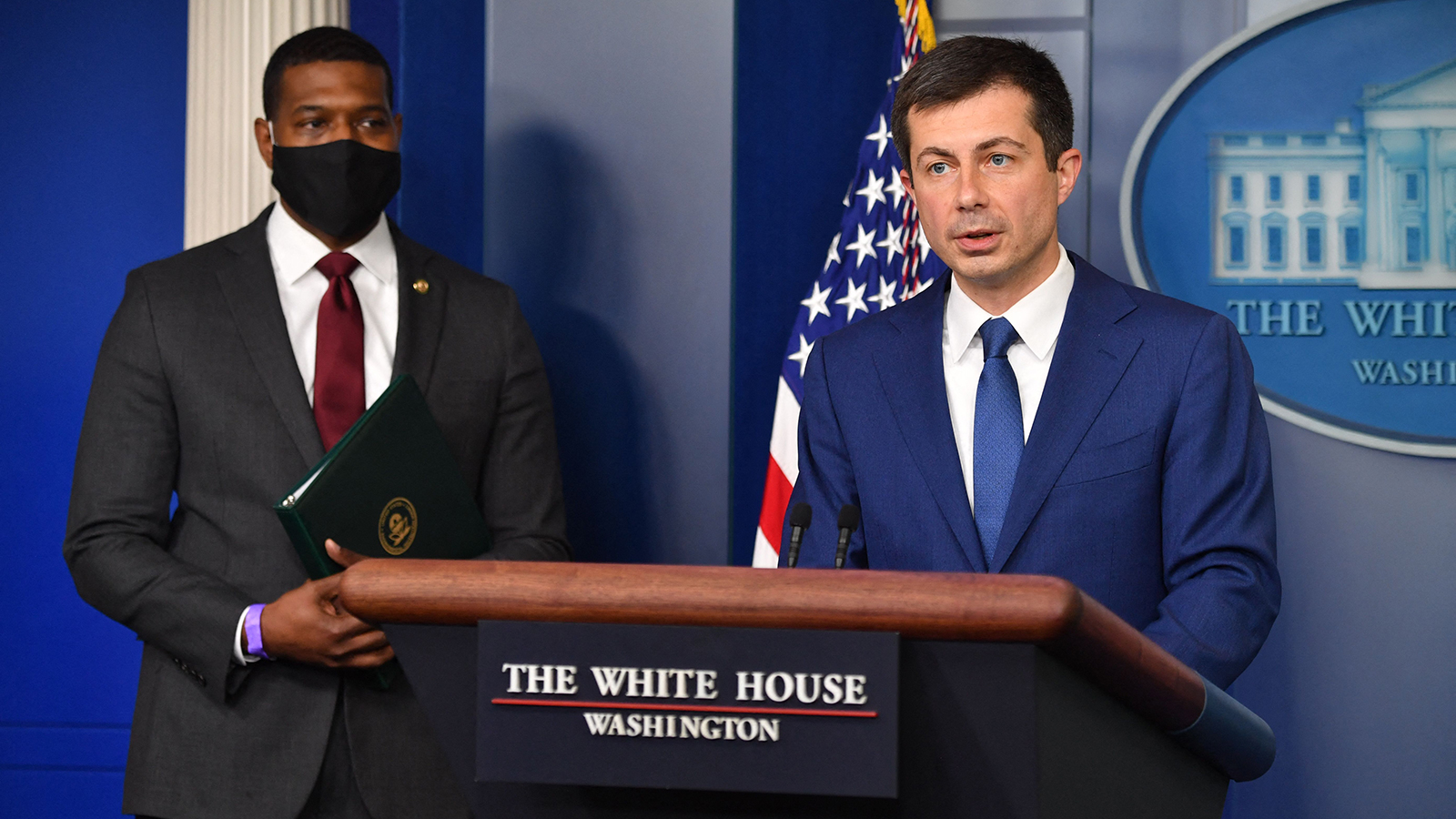 Nicholas Kamm/AFP/Getty Images
US Transportation Secretary Pete Buttigieg, with Administrator of the Environmental Protection Agency Michael Regan, speaks in the Brady Briefing Room during the daily White House briefing on May 12, in Washington.
Transportation Secretary Pete Buttigieg warned against hoarding or improper storage of gasoline, following reports that a growing number of gas stations along the East Coast are without fuel following a ransomware attack that shut down the Colonial Pipeline, a critical artery for gasoline.
"I will say that this is a time to be sensible and to be safe," Buttigieg told reporters at Wednesday's White House briefing. "Of course, we understand the concern in the areas where people are encountering temporary supply disruptions, but hoarding does not make things better." 
In a series of tweets Wednesday, the US Consumer Product Safety Commission warned, among other things, to "not fill plastic bags with gasoline," despite shortages.
"And under no circumstances should gasoline ever be put into anything but a vehicle directly or an approved container, and that of course, remains true no matter what else is going on," Buttigieg said Wednesday.
He also pushed back against the notion that the administration was considering taking over management of the Colonial Pipeline to restore service, telling reporters, "I've not heard anything along those lines. We are partnering with the company to make sure that on everything, from the flexibilities we talked about to technical support and advice, that they're getting the help they need, and they have been able through foreign and ancillary lines to move some product although, again, obviously, waiting for determination on fully reopening."
92 total views, 2 views today